Writer Martin Pasko has passed away early today from natural causes. He was sixty-five years old.
Pasko was born Jean-Claude Rochefort in Montreal, Quebec on August 4th, 1954. While a teenager, he contributed regularly to amateur magazine Fantazine before attending college in New York. His fist professional work was on Vampirella before moving to DC Comics to work on Superman in 1973 using the nickname "Pesky Pasko." While there, he co-created the characters Atomic Skull and Master Jailer. He also worked on Action Comics, Superman Family, The World's Greatest Superheroes, All-Star Squadron, The Flash, Wonder Woman, and Metal Men. It was Pasko who originally came up with the concept that Nabu would take over the body of whoever wore the Doctor Fate helmet, that has become a prominent feature of the character since.
In 1979 using the pseudonym Kyle Christopher, he came over to Marvel Comics to write Marvel Novel Series featuring Daredevil. Between 1980 and 1981 he worked for both Marvel and DC's versions of the Star Trek comics. He wrote for Saga of the Swamp Thing just before Alan Moore's famous run. During the 1990s he worked on Marvel's adaptations of Disney Television Animation's Gargoyles. He served as DC's liaison to Warner Bros. Studios adapting live-action works to comics such as Superman Returns, Smallville, and Birds of Prey.
In addition to comics, Pasko worked on several television shows including Buck Rogers in the 25th Century, Thundarr the Barbarian, Goldie Gold and Action Jack, Fantasy Island, Mister T, The Berenstain Bears, The Twilight Zone, G. I. Joe, My Little Pony 'n Friends, Max Headroom, Superman, Simon & Simon, Roseanne, Teenage Mutant Ninja Turtles, The Tick, Mega Man, Exosquad, Young Justice, and Cannon Busters. He is perhaps most famous for his work on Batman: The Animated Series, which earned him a Daytime Emmy Award, and the feature film Batman: Mask of the Phantasm. He also wrote the episode "The Creature and the Cavegirl" for the 1982 series The Incredible Hulk.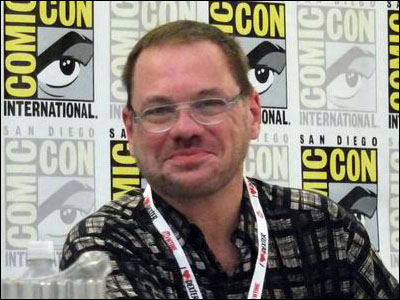 Community content is available under
CC-BY-SA
unless otherwise noted.