Actor David Hemblen has passed away. He died November 16th, 2020 at the age of seventy-nine. No cause of death was given. He is survived by his daughter Kate, her husband Glyn, and two grandchildren, Anna Thomas and Celyn Thomas.
Hemblen was born on September 16th, 1941 in London, England. He grew up in Toronto and eventually studied acting at the Royal Alexandra Theatre. He began his acting career on stage in the 1960s appearing in numerous theatre productions. His first television role was as Zachariah on the series The Adventures of Timothy Pilgrim. He went on to appear in several minor roles in films and television series including Captain Power and the Soldiers of the Future, Alfred Hitchcock Presents, Short Circuit 2, The Twilight Zone, T and T, and The Jungle Book: The Adventures of Mowgli.
One of his most iconic roles came in 1992 when he was cast as Magneto on X-Men. He appeared regularly throughout the series, having a significant role in season two. His portrayal was highly praised and is often seen as the definitive version of the character. His other major role was playing Jonathan Doors on Earth: Final Conflict. The series was developed by Majel Barrett-Roddenberry based on ideas from her late husband and Star Trek creator Gene Roddenberry. He appeared regularly throughout the first two seasons before becoming a recurring character before his character was killed off. When 20th Century Fox was developing the first X-Men live-action film, Hemblen auditioned for the role of Magneto and was a finalist for the role. However, scheduling conflicts with Earth: Final Conflict forced him to withdraw from the role. He was able to reprise the role of Magneto for the video games X-Men: Mutant Academy and X-Men: Mutant Academy 2. He also played Husserl and the Kree Supreme Intelligence on Silver Surfer.
He also played the Vaultkeeper on Tales from the Cryptkeeper. He would have minor roles on Tommy Boy, Goosebumps, The NeverEnding Story, The Outer Limits, La Femme Nikita, Witchblade, Rollerball, and A Nero Wolfe Mystery. His final role came in 2007 when he appeared in a short film titled Come Again in Spring, after which he stopped appearing in film and television.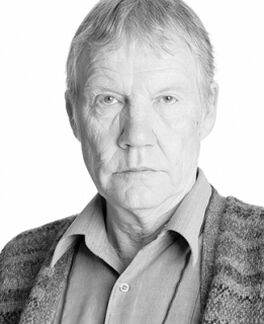 Community content is available under
CC-BY-SA
unless otherwise noted.