It's that time again when a new month arrives and another poll finishes. In June, we asked, with Miles Morales getting a sequel and Gwen Stacy getting a spin-off, which other Spider-Hero from Spider-Man: Into the Spider-Verse deserves their own spin-off set in their own universe. The results were varied, and every option got some love, but one came out ahead.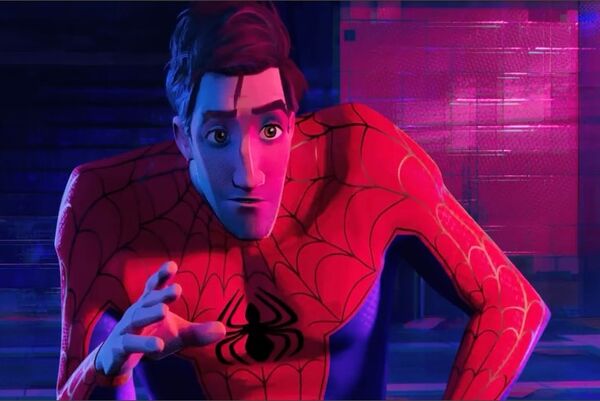 The winner with 40% of the votes was Peter B. Parker as played by Jake Johnson. Peter has already had seven solo films while appearing in three other Marvel Cinematic Universe features, but that doesn't seem to bother fans. Johnson's Peter was an older, more cynical version rarely seen in any medium. Though he does seem to take several inspirations, and is possibly a continuity of Tobey Maguire's memorable three-film run. This different take on Peter, along with his relationship to ex-wife Mary Jane Watson, would present an unusual version for the character.
Coming in second with 30% was Miguel O'Hara as played by Oscar Isaac. Miguel is one of the longest running alternate versions of Spider-Man, hailing from a possible distant future, as well as the first bi-racial version of the hero. Despite only appearing in the after-credits scene, he was quite memorable for being involved in one of the most memorable Spider-Man memes when he interacted with the 1967 Spider-Man.
Tied for third with 10% were Nicolas Cage's Noir Spider-Man, Kimiko Glenn's SP//dr, and John Mulaney's Spider-Ham. Noir is a fairly recent addition to the Spider-Man multiverse, appearing in the brief but memorable Noir universe. He is a more grizzled and deadly version, one willing to kill. SP//dr made her debut in the original Spider-Verse comic storyline. A gender swapped version of Peter, she comes from another futuristic universe similar to Miguel. Spider-Ham is one of the most memorable alternate versions known for his extreme silliness. He comes from a world where everyone is an anthropomorphic animal.
Be sure to check out this month's poll where we ask which actor voiced Peter Parker the best: Paul Soles from Spider-Man 1967, Ted Schwartz from Spider-Man 1981, Dan Gilvezan from Spider-Man and His Amazing Friends, Christopher Daniel Barnes from Spider-Man 1994, Rino Romano from Spider-Man Unlimited, Neil Patrick Harris from Spider-Man: The New Animated Series, Josh Keaton from The Spectacular Spider-Man, Drake Bell from Ultimate Spider-Man, Benjamin Diskin from Lego Marvel Super Heroes: Avengers Reassembled, Robbie Daymond from Spider-Man 2017, Chris Pine, or Jake Johnson both from Spider-Man: Into the Spider-Verse.
Who is the best person to have voiced Peter Parker/Spider-Man in animation?
Community content is available under
CC-BY-SA
unless otherwise noted.