Today is the sixty-sixth birthday of Jonathan Frakes. He was born in Bellefonte, Pennsylvania to Doris and James Frakes. He met his wife Genie Francis on the set of the soap opera Bare Essence. They began dating in 1985 and married in 1988 eventually having two children.
Frakes is best known for his role as Commander William T. Riker on Star Trek: The Next Generation. He went on to direct several episodes of that series as well as the spin-offs Deep Space Nine, Voyager, Discovery, and the upcoming Picard in addition to the two theatrical films First Contact and Insurrection.
His other major role is David Xanatos in the Gargoyles franchise, a part he references in the film Star Trek Generations. He is known to Marvel fans as High Evolutionary on The Super Hero Squad Show and most recently J'Son and the narrator on Guardians of the Galaxy.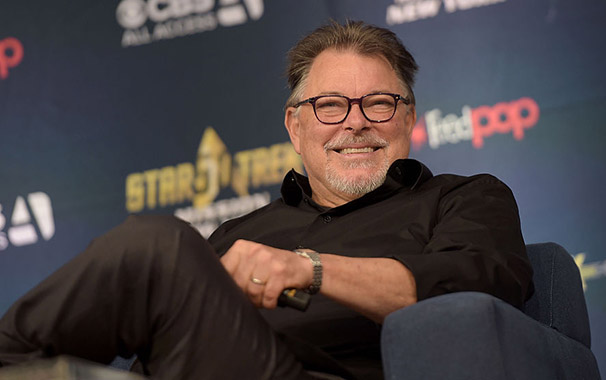 Community content is available under
CC-BY-SA
unless otherwise noted.