Happy Halloween! Originating in the Gaelic festival of Samhain, All Hallow's Eve is an ancient tradition typically celebrating the end of the harvest season and the beginning of winter. Nowadays, Halloween is a day to dress up in costume to go trick or treating for candy and carving Jack-o'-Lanterns.
For Marvel fans looking for some Halloween-themed animation, you can check out the horror films Dracula: Sovereign of the Damned, The Monster of Frankenstein, and Hulk: Where Monsters Dwell. For television episodes there are the Spider-Man (1967)'s "Trick or Treachery", Spider-Man (1981) episode "Revenge of the Green Goblin", Spider-Man and His Amazing Friends episode "The Triumph of the Green Goblin", X-Men's "Bloodlines", The Spectacular Spider-Man's "The Uncertainty Principle", and the Ultimate Spider-Man episodes "Blade and the Howling Commandos, Part One", "Part Two", and "Halloween Night at the Museum".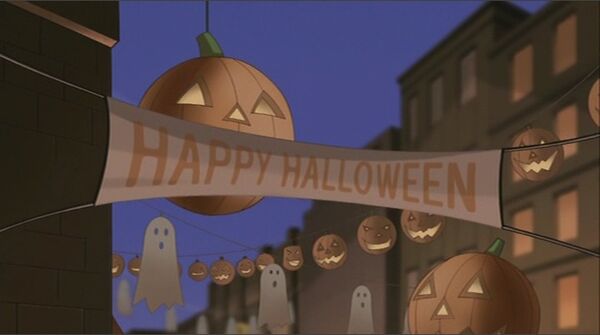 Community content is available under
CC-BY-SA
unless otherwise noted.