Today is the fortieth anniversary of Apocalypse Now. Loosely based on the 1899 novella Heart of Darkness, the film follows a group of soldiers during the Vietnam War as they must secretly enter neighboring Cambodia to assassinate an insane renegade soldier.
The film had one of the most notoriously difficult productions of a major studio film. The budget exploded and film schedule was massively delayed between actors' health issues, severe weather, and and one major actor being difficult. The film opened to mixed reviews though received numerous award nominations and awards, including winning two out of eight Academy Awards it was nominated for. It did well with fans at the box office. Today the film is considered one of the greatest movies ever made with numerous scenes and quotes entering pop culture (one example seen below). The troubled production was also the subject of an award-winning documentary.
The film features the first major role for Laurence Fishburne as Gunner's Mate 3rd Class Tyrone "Mr. Clean" Miller, using the name Larry Fishburne. The actor was only fourteen at the time and, like his character, lied about his age in order to join the production.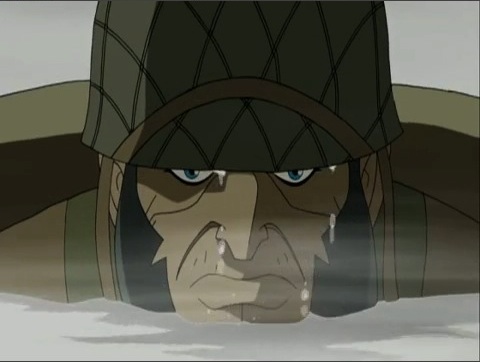 Community content is available under
CC-BY-SA
unless otherwise noted.