"Hindsight, Part Two" is the second episode of Wolverine and the X-Men. It originally aired on September 13, 2008 in Canada and January 23, 2009 in the United States. The episode was written by Greg Johnson and Craig Kyle and directed by Steven E. Gordon.

The Brotherhood of Mutants comprised of Domino, Avalance, Quicksilver, and Blob attack a Mutant Response Division convoy to free their member Toad. They warn the MRD that they will be coming after Senator Robert Kelly next. Warren Worthington II and his son go to Kelly's speech where he responds to the Brotherhood's threats by revealing the Sentinel Prowler, a spider-like robot to hunt mutants. The Prowler activates, spots Rogue, and chases her into an alley. Angel appears and distracts it until Wolverine destroys it. Wolverine explains to the two that he is trying to reform the X-Men and wants their help. She is still upset that he constantly left her while Angel claims he can help better through his family's money.

Later, the Brotherhood find Rogue and try to recruit her to the team. Rogue passes on the offer, but Domino says they don't turn their back on each other and will get results. Meanwhile, Wolverine tracks Scott Summers to a rundown motel and tries to recruit him. For his effort, he is blasted out of the room. The Brotherhood try to get to Kelly, but the MRD is guarding him. They head to the Worthington home and find Worthington II. Using her absorbing powers, Rogue discovers where Kelly is going to be and how to get to him.

In the ruins of the mansion, Beast finds that Shadowcat has disappeared, Colossus is with his family in Russia, and Iceman's parents refuse to answer them. The two go to Bobby's house getting Bobby against his parent's objections. He tells them that Kitty is on her way to Genosha. The three fly their stolen MRD helicopter to the boat getting Kitty. Rogue approaches the team informing them of what the Brotherhood will do and where. She wants to return to the team as she is not an assassin.

The Brotherhood set up outside a manufacturing plant owned by Worthington Industries where Kelly is going to make a speech. Domino begins firing a sniper rifle into the room and the X-Men fly the helicopter into the building. The X-Men and MRD begin fighting each other while both are trying to protect Kelly. Television cameras catch the action, including Wolverine attacking the government agents. Angel witnesses Rogue disappearing during the chaos. The X-Men realize it's a trap to make them look like the bad guys and flee. Later, Kelly promises that the Mutant Registration Act will pass. Angel congratulates Logan saying his actions were what Charles Xavier would have done. Elsewhere, the Brotherhood welcome Rogue onto the team.




What's new on Marvel Animated Universe Wiki

Create blog post

Blogs

It's that time again when a new month arrives and another poll finishes. In June, we asked, with Miles Morales getting a sequel and Gwen Stacy gettin…

Read more >

See more >
What is your favorite animated show from the 1990s? (It's okay to vote for a non-Marvel show)
Helping Out
To write a new article, just enter the title in the box below.
Not sure where to start?
Featured Media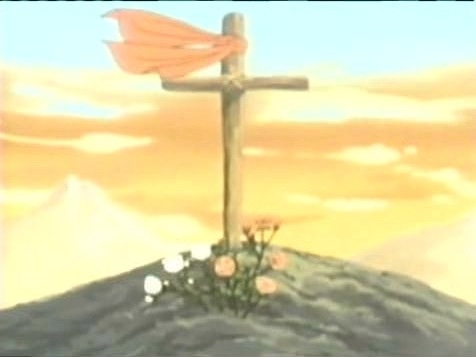 A cross, a symbol to recognize the crucifixion of Jesus, used to mark the grave of Frankenstein's Monster. (The Monster of Frankenstein)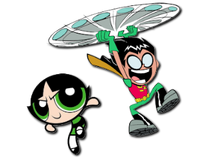 Community content is available under
CC-BY-SA
unless otherwise noted.