"Hindsight, Part One" is the first of the three-part series premiere of Wolverine and the X-Men written by Greg Johnson and Craig Kyle while directed by Boyd Kirkland. It originally aired on September 13, 2008 in Canada and January 23, 2009 in the United States. With this episode, the producers wanted to "hit the ground running" by having the team already formed rather than start with an origin retelling as they had done with X-Men: Evolution. The story of the episode was inspired by Han Solo in the original Star Wars film.

After fighting with Cyclops (Nolan North) over Jean Grey (Jennifer Hale), Wolverine (Steven Blum) has decided to leave the X-Men for a while. He says his goodbyes to Shadowcat (Danielle Judovits), Colossus (Phil Morris), Nightcrawler (Liam O'Brien), and the resentful Rogue (Kieren van den Blink). Before he can go, an explosion engulfs the mansion destroying it with Jean and Charles Xavier (Jim Ward) disappearing. A year later, Logan is on his own, the team having disbanded, when he sees a train hitting an RV with a family inside. He risks his life to save the daughter, but an observer who fears mutants turns him into the Mutant Response Division.

The family take Logan in while he heals. The MRD arrive, storm the house, and arrest the family for harboring a fugitive. They are taken to a MRD prison where Colonel Moss (Michael Ironside), with obvious connections to Wolverine and a grudge against him, interrogates the three. Logan returns to the mansion's ruins and finds Beast (Fred Tatasciore) in his lab still investigating the explosion. He tells the X-Man about the family and convinces Hank to help rescue them.

Beast and Wolverine capture a MRD truck so Wolverine can be the guard that "caught" Beast. They sneak into the prison and find it full of captured mutants. Wolverine frees the family while confronting Moss. Beast frees the other mutants. With the help of Pyro (North), Boom Boom (Crystal Scales), and Dust (Tara Strong) the mutants flee the facility. Logan takes the family to a secret location to hide until the MRD loses interest in them. He returns to the mansion informing Beast that he realizes the world still needs the X-Men.




What's new on Marvel Animated Universe Wiki

Blogs

ARTaylor

•

Today marks the fiftieth anniversary of the premiere of The Mary Tyler Moore Show. The series followed the titular single woman as she worked as an as…

See more >
Helping Out
To write a new article, just enter the title in the box below.
<createbox> width=35 break=no buttonlabel=Create new article </createbox>
Not sure where to start?
Featured Media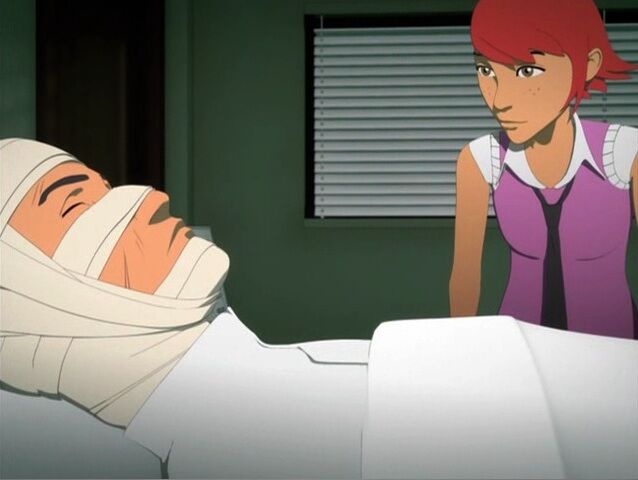 Pepper Potts visits her father in the hospital after he is attacked by Whiplash during an FBI investigation. ("Whiplash")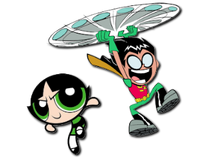 Community content is available under
CC-BY-SA
unless otherwise noted.