Spider-Man is a series that ran starting starting November 19, 1994 and ending January 31, 1998. It is the fourth to focus on the wallcrawler after Spider-Man, Spider-Man, and Spider-Man and His Amazing Friends. It is the second longest running series based on a Marvel Comics property after only X-Men, which exists in the same continuity.

The show followed the life of Peter Parker as Spider-Man (voiced by Christopher Daniel Barnes). After the death of his Uncle Ben (Brian Keith), Peter struggles to balance his superhero life and personal life with his Aunt May (Linda Gary and Julie Bennett), girlfriend Felicia Hardy (Jennifer Hale), eventual wife Mary Jane Watson (Sara Ballantine), and best friend Harry Osborn (Gary Imhoff). He fights classic villains such as Shocker (Jim Cummings), Kingpin (Roscoe Lee Browne), Vulture (Alan Johnson and Eddie Albert), and Doctor Octopus (Efrem Zimbalist Jr.) as well as then-recent characters such as Venom (Hank Azaria), Hobgoblin (Mark Hamill), and Carnage (Scott Cleverdon). He would team up with the Fantastic Four, the X-Men (featuring the cast of X-Men), Nick Fury (Philip Abbott) and S.H.I.E.L.D., Prowler (Tim Russ), Captain America (David Hayter), War Machine (James Avery) and Iron Man (Robert Hays, both reprising their roles from Iron Man). The show adapted stories including The Kid Who Collects Spider-Man, Secret Wars, and the controversial Clone Saga. He even traveled to the "real world" to meet Stan Lee (Himself).

The series came about when Marvel Comics was facing financial problems. Avi Arad started Marvel Films Animation to bring characters to animation and hired John Semper, Jr. to be story editor after a previous editor failed to work out. The two clashed on the direction of the show, but Semper won after arguing that a quality show would sell toys anyways. Semper had great freedom when it came to guest stars and included characters such as Punisher (John Beck), Blade (James Donald Hall), Doctor Strange (John Vernon), and Madame Web (Joan Lee). He used season long story arcs, against direct orders since that was something not being done in a children's show. Despite being top in the ratings, the show was eventually cancelled because of a disagreement between Arad and head of Fox Kids Margaret Loesch.

The show as a hit in the ratings. The episode "Day of the Chameleon" won an Annie Award for Best Individual Achievement for Writing in the Field of Animation. The series won a NAACP Image Award for Outstanding Animated/Live Action/Dramatic Youth or Children's Series/Special. The show had a major impact on the comics and subsequent adaptations, most notably with the Venom Symbiote. Before, the symbiote just gave Spider-Man unlimited webbing. Afterwards the comics, films, and other series included the aspect that the symbiote increased his aggressive side. In fact, the film Spider-Man 3 included a recreated shot from "The Alien Costume, Part One". Other aspects include making Green Goblin an alternate personality to Norman Osborn who actually communicates with and demeans his other self. Additionally, the series finale featured a story of Spider-Man traveling to an alternate universe to team up with several other Spider-Men to stop an evil version of himself. A similar story was used in the video game Spider-Man: Shattered Dimensions, the comic story Spider-Verse, and Oscar-winning film Spider-Man: Into the Spider-Verse.




What's new on Marvel Animated Universe Wiki

Create blog post

Blogs

In the United States of America, today is Independence Day. A day celebrating when the nation's founders declared their independence from the Kingdom…

Read more >

See more >
What is your favorite animated show from the 1990s? (It's okay to vote for a non-Marvel show)
Helping Out
To write a new article, just enter the title in the box below.
Not sure where to start?
Featured Media
Actor Michael Rooker is set to reprise his role as Mary Poppins, also known as the Ravager Yondu, in the upcoming series What If...?.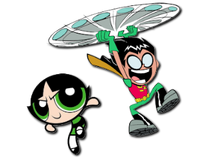 Community content is available under
CC-BY-SA
unless otherwise noted.