"Slave Island" is the seventh episode of X-Men and originally aired March 6th, 1993. It was written by Mark Edward Edens. When the episode originally aired it's follow-up "The Unstoppable Juggernaut", was not yet ready to air. The cliffhanger ending did not end with a "To Be Continued" as the previous two episodes did while "The Cure" and "Come the Apocalypse" were aired in its place.

Following their capture in "Cold Vengeance", the X-Men wake up in a prison on Genosha. They are informed by a man calling himself Leader (Unknown), that they are to work to make the country great for him. They and numerous other captured mutants are forced to wear inhibitor collars that suppress their powers while they build a dam for power. The Genoshans turn off the collars to allow them to use their powers to make the dam, and Storm (Iona Morris) uses the opportunity to try to escape. The guards quickly turn it on again and she falls into river rapids only to be captured by a Sentinel (David Fox). Bolivar Trask (Brett Halsey) orders her killed but Gambit (Chris Potter) convinces him that her powers would be useful for killing the reservoir after the dam is done. The Sentinel instead throws her in a cramped isolation box.

The other mutants continue their work. But when a mysterious explosion goes off in the distance they are forced back into their cells. At the mansion, Cyclops (Norm Spencer) is worried because he contact the team members in Genosha while Jean Grey (Catherine Disher) tries to reassure him that Storm can handle things. Meanwhile, Jubilee (Alyson Court) sneaks out of her cell during a power outage and tries to convince the others to join her. However, neither Gambit nor any of the others want to come. Back at the mansion, Professor X orders the remaining X-Men to go to Genosha while he contacts Moira MacTaggert (Lally Cadeau) on Muir Island.

The next morning, Gambit is missing while the other mutants agree to Jubilee's escape plan. She grabs the remote for the collars but find it's a decoy as the revolt has been tipped off. The mutants are quickly defeated and Jubilee is thrown into another box. At a nearby factory, Trask introduces Henry Peter Gyrich (Barry Flatman) to Master Mold (also Fox), an enormous robot that builds Sentinels but requires a massive amount of power. Cameron Hodge (Stephen Ouimette) and Leader note that once the dam is finished there won't be anymore blackouts. They then bring in the mutant who betrayed the revolt: Gambit, who says that the other mutants just want to use him.

On his way back to the prison, Gambit escapes when a mysterious man named Cable (Lawrence Bayne) saves him. Cable gives him a key to unlock the collars then disappears to confront Leader. At the factory, Leader explains that when he claimed to want to bring democracy to Genosha Cable joined him but when he revealed himself as a dictator Cable went off on his own to start a revolution. Gambit breaks Jubilee and Storm out of the prison then releases them from their collars. Cable attacks the factory going after Leader. The X-Men return to the dam and free the other mutants. Together they quickly overwhelm the guards while Storm is forced to stop Blob (Robert Calt) from killing the Genoshan commander. Sunfire (Denis Akiyama) refuses to help stop Master Mold and leads the ex-slaves into conquering Genosha.

Cable storms through the factory and finds Leader but is distracted by an unfinished Sentinel. Storm causes an enormous thunderstorm and destroys the dam causing a massive wave, only to be saved by Rogue (Lenore Zann). Cable confronts Leader and Hodge over the river. When Hodge threatens to shoot Cable, the wave comes crashing down on all three. The wave hits the factory washing away Master Mold and the Sentinels. The X-Men board the Blackbird and leave Genosha. Jean reassures Storm while Gambit warns that he may still be betraying Jubilee. The X-Men return to the mansion to find that it has been completely destroyed.




What's new on Marvel Animated Universe Wiki

Blogs

ARTaylor •

0

Today marks the twenty-fifth anniversary of the premiere of Se7en. The film follows two detectives, one a rookie and one about to retire, as they atte…

See more >
Helping Out
To write a new article, just enter the title in the box below.
<createbox> width=35 break=no buttonlabel=Create new article </createbox>
Not sure where to start?
Featured Media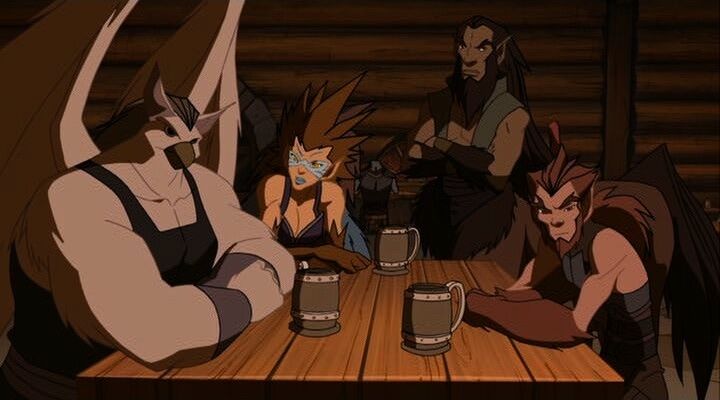 The Greek figures of a Nymph, Satyr, Centaur, and Harpy sit in the Asgardian pub. (Thor: Tales of Asgard)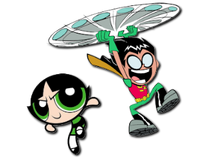 Community content is available under
CC-BY-SA
unless otherwise noted.