Planet Hulk is the seventh animated feature from Marvel Animation and Lions Gate Home Entertainment. It was released on February 2nd, 2010 and is the second to focus on the Hulk after Hulk Vs. Based on the story by Greg Pak and Carlo Pagulayan, it is the third to adapt a specific comic story after Dracula: Sovereign of the Damned and Ultimate Avengers. The video was written by Greg Johnson, Craig Kyle, and Joshua Fine while it was directed by Frank Paur and Sam Liu. Writer and producer Kyle later worked with Christopher Yost to write the Marvel Studios film Thor: Ragnarok, which features elements from Planet Hulk, set in the Marvel Cinematic Universe.

Hulk wakes up on a space ship to hear Iron Man of the Illuminati explain that he is a danger to all those around him and they are sending him to a distant planet to be alone. Hulk breaks free and damages the shuttle sending it away from the destination through a wormhole. He lands on Sakaar at the same time a prophet is praying for the Sakaarson to arrive and save them. Hulk is captured by the natives and forced to fight gladiator battles in the coliseum for the amusement of Red King joined by Korg, Elloe Kaifi, Android, Miek, Hiroim, and their leader Laven Skee. They are forced to fight Korg's former Kronan brothers and several are killed. When Hulk refuses to fight, Red King unleashes the dreaded Great Devil Corker, which Hulk kills with a single punch.

The jade giant tries to attack Red King but his bodyguard Caiera protects him. The two fight but Hulk is forced into submission. At Laven's funeral, the group decide to become Warbound and stick together. Hiroim explains that he was a Shadow Priest but disagreed that Red King was a hero during the Spike Wars. Korg explains that he and his brothers attacked Earth but were driven away by Thor and Beta Ray Bill. Their next fight is against the Wildebots and the Eggbreaker, which are again easily destroyed by Hulk. Hulk is damaged and Hiroim notices a plant growing from his blood, part of the Sakaarson prophecy. That night Caiera tries to make a deal with Hulk, who is gaining favor from the people away from Red King. She wants the Warbound to escape with their lives but remain fugitives, but Hulk refuses. She explains that the Spikes devastated their world before then Red Prince and his Death's Head Guards stopped them saving the planet while rescuing her.

The Warbound's final fight is against the captured Beta Ray Bill. He easily overpowers the others, but Hulk quickly overwhelms and nearly kills the hero from Asgard. Red King offers them their freedom if they kill Elloe, who tried to escape. They refuse and Red King tries to have them killed. Beta Ray Bill recovers and uses Stormbreaker to free all the slaves and gladiators on the planet. The Warbound seek refuge in An-Sara while Hulk goes out on his own. Caiera confronts Hulk while the Warbound are betrayed. However, the return of the Spikes forces them to band together. Caiera, Hulk, and the Warbound fight bravely. Unfortunately, Red King reveals that he created the Spikes to attain power and drops a bomb destroying all life in the city. Caiera lives thanks to her Oldstrong powers and the Warbound hid in a cave saving as many civilians as they could. Caiera brings the Warbound and Hulk's body to the capitol to be on display. However, Hulk is alive and fights Red King with Caiera at his side. They infect him with a Spike so that he is killed by his own guards. Hulk and Caiera start a romantic relationship as saviors and rulers of Sakaar.

Overall, critics felt that Planet Hulk was one of the best animated features from Marvel. They praised the intense action and beautiful scenery. They pointed out how this Hulk is unlike anything audiences have seen before. Critics pointed out the excellent voice acting and soundtrack, and enjoyed how well the long story was adapted given the time limitations. Though it is generally noted that the movie does not contain quite the rich pathos that the comic series had. Criticisms are usually pointed towards poor video quality on the DVD and special features that don't have anything to do with the movie. The producers had intended to adapt the follow-up story World War Hulk, but when The Walt Disney Company purchased Marvel Entertainment their deal with Lions Gate ended and the then-current line of direct-to-video features stopped.




What's new on Marvel Animated Universe Wiki

Create blog post

Blogs

In the United States of America, today is Independence Day. A day celebrating when the nation's founders declared their independence from the Kingdom…

Read more >

See more >
What are you most looking forward to with Disney+?
Helping Out
To write a new article, just enter the title in the box below.
Not sure where to start?
Featured Media
Pepper Potts gets herself arrested by Agent Drake of S.H.I.E.L.D. to help her boss Tony Stark escape. (The Invincible Iron Man)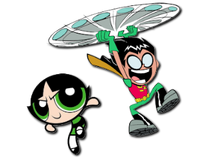 Community content is available under
CC-BY-SA
unless otherwise noted.