Spider-Man: The New Animated Series is the sixth animated series based on Spider-Man. It only produced thirteen episodes, the same as Spider-Man Unlimited, in 2003 from July 11th to September 12th.

The series was initially an attempt to adapt the Ultimate Spider-Man comic line, being written and produced by Brian Michael Bendis. However, after the success of the first Spider-Man film the series was altered so that it followed the movie in a loose continuity. It makes specific references to the film, most notably Harry Osborn blaming Spider-Man for the death of his father. The series also cast Michael Clarke Duncan from the Daredevil film to reprise his role as Kingpin. Several actors were prominent singers, due to appearing on MTV, including Lisa Loeb, Eve, and Rob Zombie.

The animation was provided by Mainframe Entertainment, and was produced by Sony Pictures Televison who also made The Spectacular Spider-Man. The series was Marvel's first to be completely computer generated, with previous series Iron Man, Spider-Man, and Silver Surfer having combined traditional and computer animation. Mainframe, who produced the very first computer animated series ReBoot, had to make several technical advances in order to produce the series. Most notably were what became known as the "Martini Shot." In the first episode produced, "The Party", the producers wanted what looked like a meteor to become an olive dropped in a martini. The shot required numerous layers that pushed the boundaries of then-current technology. This one shot inspired the producers to include a similar transition in each episode that would further push technological limitations.

Throughout the series, Peter Parker (Neil Patrick Harris) and Mary Jane Watson (Loeb) struggle to maintain a working romantic relationship. Though things become complicated when he begins dating Indy Daimonji (Angelle Brooks). Harry (Ian Ziering) deals with the aftermath of his father's death such as taking over the family company and an angry Curt Connors using lizard DNA to seek revenge for loosing his arm. And of course, Spider-Man's professional problems are always getting in the way of Peter's happiness. He faces off against comic book villains such as Kraven the Hunter (Michael Dorn), Kingpin (Duncan), Silver Sable (Virginia Madsen), and Electro (Ethan Embry) alongside original villains like Turbo Jet (Harold Perrineau), Talon (Eve), Pterodax (James Marsters), and Shikata (Gina Gershon). Eventually the psychic Gaines Twins (Kathy Griffin and Jeremy Piven) trick Spider-Man into thinking Kraven killed Mary Jane and again into putting Indy in the hospital. With the city and his friends against him, Peter gives up his life as Spider-Man in the cliffhanger ending. Had the series continued, Peter obviously would have gone back to superheroics and faced off against more familiar villains like Mysterio, Vulture, and more Kraven.

Reaction to the series was mixed though generally good. The animation and action sequences were widely praised as some of the best looking and exciting of any series. Critics were divided on the tone of the series, which was darker and more serious than most other animated comic book series. Critics disliked how villains were killed off, giving it a villain-of-the-week feel, though liked how they were characterized. Others wondered why Peter would date and have sex with Indy but not Mary Jane.




What's new on Marvel Animated Universe Wiki

Create blog post

Blogs

Today is the thirtieth anniversary of the premiere of Twin Peaks. The television series follows an FBI agent traveling to a small town filled with qui…

Read more >

See more >
Which upcoming project are you most looking forward to?
Helping Out
To write a new article, just enter the title in the box below.
Not sure where to start?
Featured Media
Peter Parker and Mary Jane Watson watch fireworks shoot off in the sky to mark a celebration. ("The Return of Hydro-Man, Part One")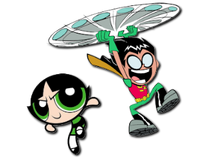 Community content is available under
CC-BY-SA
unless otherwise noted.