Hulk vs Wolverine is the sixth animated feature film from Marvel Animation and Lions Gate Home Entertainment, and was packaged with Hulk vs Thor as part of Hulk Vs. It was released on January 27, 2009. The film was directed and produced by Frank Paur and written by Christopher Yost and Craig Kyle. The video serves as a prequel to the Wolverine and the X-Men episode "Wolverine vs. Hulk".
Long before he was an X-Man, Wolverine (Steven Blum) was called upon by Department H to investigate the destruction of a Canadian town near the United States border. The Americans call its destroyer the Hulk (Fred Tatasciore). He takes off towards the Rockies to follow the monster's trail after jumping out his aircraft without a parachute. He hikes through the wilderness eventually finding a small and scared man, Bruce Banner (Bryce Johnson). The mutant discovers something wrong with the man and pushes him until he transforms into an enormous green giant of incredible strength.
Hulk and Wolverine begin battling each other. Try as he might, Wolverine is quickly overpowered by the brute's enormous strength. Just as Hulk seems to win Wolverine gets up and renews his attack. This time he moves quickly, evading Hulk's attacks, and nearly beats him. However, at that time Team X shows up and knocks out both with tranquilizer darts. Wolverine dreams about his time with Weapon X, starting with how the Professor (Tom Kane) kidnapped him outside of a bar. They took him to their facility where they bonded adamantium to his bones. The group then mentally conditioned him to do anything they ordered, such as killing a polar bear. Logan was forced onto Team X along with Deadpool (Nolan North), Sabretooth (Mark Acheson), and Omega Red (Colin Murdock). However, he managed to free himself and escape while cutting off Professor's arm in the process.
Back in the present, Wolverine wakes up once again in the Weapon X facility. Professor informs him that they are going to return Wolverine to the group after some more brainwashing. He also reveals that Team X was responsible for the destruction of the town as they have been hunting Hulk to make into a weapon. Later, Lady Deathstrike (Janyse Jaud) decides to get her revenge by killing Logan and has Sabretooth seemingly kill the Professor. Wolverine tricks Deathstrike into attacking Sabretooth then escapes. He fights his way to Bruce and frees him, but learns that he has been tranquilized and cannot transform. Wolverine stabs Bruce to get his adrenaline going. Wolverine fights off Team X until Hulk makes a reappearance. Despite their mutual enemy, Hulk goes after Wolverine. Eventually each member of Team X is defeated and the facility damaged. When the facility blows up, Hulk and Wolverine decide to finish their fight.
Reviews for Hulk Vs have generally been positive, often seen as one of the better direct-to-video movies. It has a 100% rating on Rotten Tomatoes. It has usually fared a little better than it's Asgardian counterpart Hulk vs Thor. Critics point out the bloody, non-Saturday-morning-cartoon-show violence, excellent visuals, terrific casting, and Deadpool's humor. Though common criticisms include the lack of development in the villains, how the Weapon X story more interferes with the title fight rather than enhancing the story, and the seeming emphasis on action rather than plot.
Featured Media
While escaping an experimental gas leak, Norman Osborn stumbles across the Hobgoblin armory hidden inside OsCorp Industries giving birth to a dreaded new goblin villain. ("Enter the Green Goblin")
What's new on Marvel Animated Universe Wiki
Blogs
ARTaylor
•
1
Today Drake Bell has pleaded guilty to a crime involving a minor. The former Spider-Man actor pleaded guilty to two charges: attempted child endanger…
See more >
Navigation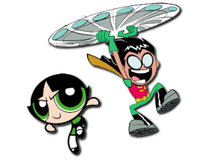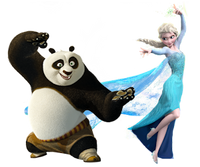 Community content is available under
CC-BY-SA
unless otherwise noted.