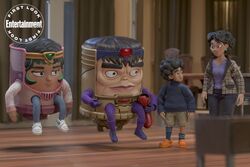 M.O.D.O.K. is an upcoming series from Marvel Animation set to premiere in early 2021. It stars Patton Oswalt as the voice of the titular character.
MODOK has run A.I.M. into the ground as leader. He sells the organization to a Silicon Valley tech giant where he must balance his new work environment along with his crumbling family life.
It will take place in a shared universe with the upcoming series Hit Monkey, leading up to the crossover series The Offenders (named in parody of Marvel Studios's live-action crossover series The Defenders).
"The Origin of the Silver Surfer, Part Three" is the third episode of Silver Surfer and the segment part of the three-part series premiere. Written by Larry Brody while directed by Roy Allen Smith and Tom McLaughlin, it originally aired on February 21st, 1998.
While over the planet Earth, Galactus (James Blendick)i s confronted by his herald, Silver Surfer (Paul Essiembre. After his encounter with Thanos (Gary Krawford) in "The Origin of the Silver Surfer, Part Two", Silver Surfer wants his memories of Zenn-La and Shalla-Bal (Camilla Scott) back. But the planet eater is uninterested and blasts his herald to the planet. While there he must deal with the United States Navy who attack him thinking he is the one destroying the planet. He then saves two girls called Amber (Alyson Court) and Frankie Raye (Tara Rosling), and even heals Frankie after she is injured. During this time, Silver Surfer slowly regains his memories. Silver Surfer then heads back into space to confront his master. Frankie and Amber flee a tidal wave in a hot air balloon, but Frankie suddenly disappears.
Silver Surfer attacks Galactus' ship and destroys one of the tentacles that is destroying Earth. Galactus then does something he has never done before, stops feeding and attacks Silver Surfer. Silver Surfer is knocked out but Galactus spares him and Earth. He lets Silver Surfer go free and keep the Power Cosmic knowing that it will be a brand to remind everyone in the universe of what he's done. Silver Surfer leaves to return to Zenn-La when Frankie appears on the ship. Galactus detects a special gene and makes her his new herald named Nova. Silver Surfer arrives at Zenn-La only to find it gone. An image of Galactus appears to tell him that he moved the planet to spite his former herald. Uatu the Watcher (Denis Akiyama) appears to say that even he doesn't know where it is. Silver Surfer vows to find his planet and his love at any cost.
Featured Media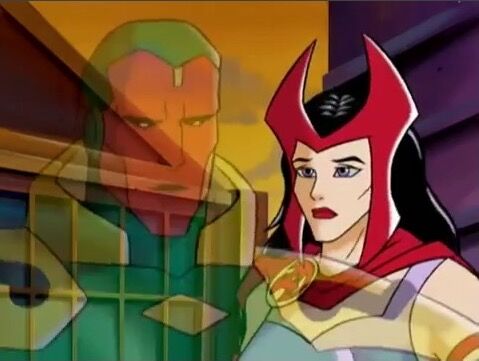 Scarlet Witch watches fellow Avenger Vision become intangible to follow the time-traveling Kang the Conquerer. ("Kang")
What's new on Marvel Animated Universe Wiki
Blogs
ARTaylor
•
Actor Peter Mark Richman has passed away yesterday at the age of ninety-three.
Richman was born in Philadelphia, Pennsylvania on April 16th, 1927 to Y…
See more >
Navigation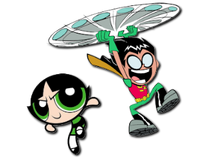 Community content is available under
CC-BY-SA
unless otherwise noted.