Hela is a character first seen in Hulk vs Thor voiced by Janyse Jaud and later in the The Avengers: Earth's Mightiest Heroes episodes "The Fall of Asgard" and "A Day Unlike Any Other" voiced by Nika Futterman. This is the only animated version besides a version from the deleted The Invincible Iron Man opening.

Hela is the daughter of Loki and the Asgardian ruler of Hel. She gathers the souls of the dead and takes them either to Niffleheim if they are dishonored, or Hel if they are neither honored nor dishonored. She and her father did not trust each other and were constantly betraying the other despite the occasional alliance. She greatly desired the soul of Thor and those who constantly escaped death.

When Loki used the Masters of Evil to take over the Nine Worlds of Asgard, Captain America of the Avengers was sent to Hel. She tortured him with illusions of the Howling Commandos but he overcame them. He pleaded with Hela to allow him to join his team to stop Loki. Hela agreed on the condition that should he fall in battle she would get his soul. He agreed and joined the Avengers in stopping Loki. However, she reminded him that she was watching him when a Skrull kidnapped and impersonated him.

During the yearly Odinsleep, Loki tried taking over the Nine Worlds again by bringing Hulk to Asgard. He separated the brute from Bruce Banner then took over Hulk. When Thor stopped Loki-in-Hulk, the God of Mischief killed Banner and Hela took his soul. She gave him a life where he was free of Hulk, married to Betty Ross, and had a son. Meanwhile, she nearly took Thor's soul when the mindless Hulk beat Thor, but he was saved by Amora.

Eventually Hulk became a problem but the only way to fix it was to merge Hulk with Bruce. Thor and Loki teamed up and went to Hel to convince Hela to let the two rejoin. Though Bruce protested, Loki convinced his daughter that Bruce was merely half a soul and Hulk would make a powerful addition to her collection. She teleported Hulk there, barely saving Odin preventing Ragnarok. Hulk then began smashing and destroying her realm. Thor and Loki fought Hulk, but it wasn't until Bruce sacrificed his long-sought independence and merged with his other half. Realizing the danger Hulk presented, she returned him to Midgard. However, in payment Hela captured her father while promising to continue going after Thor.




What's new on Marvel Animated Universe Wiki

Create blog post

Blogs

It's that time again when a new month arrives and another poll finishes. In June, we asked, with Miles Morales getting a sequel and Gwen Stacy gettin…

Read more >

See more >
Which classic show do you most want to see come to Disney+?
Helping Out
To write a new article, just enter the title in the box below.
Not sure where to start?
Featured Media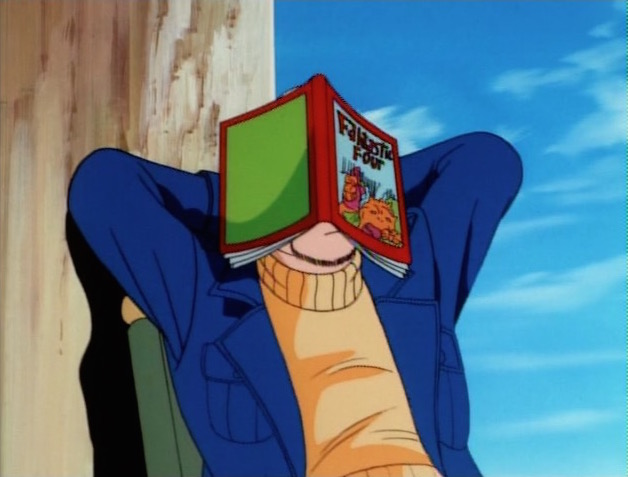 A man in Baja California falls asleep reading a copy of Fantastic Four #1 just before his nap is interrupted by Ultimo. ("Rejoice! I Am Ultimo, Thy Deliverer")