Spider-Man Unlimited is a series that ran from October 2, 1999 to March 31, 2001. It is the final series to air from the 1990s connected universe. It ran only for one season with thirteen episodes on Fox Kids ending on a cliffhanger despite episodes being written for more.

The series Spider-Man ended due to disputes between producer Avi Arad and head of Fox Kids Margaret Loesch. However, in order for Fox to continue airing the series the contract stated that thirteen more episodes featuring Spider-Man were to be made. Will Meugniot was brought on to produce a cheap series to fulfill the contract. The initial idea was to cheaply adapt early issues of The Amazing Spider-Man in a process known today as motion comics. During this time, Sony Pictures Entertainment purchased the film and television rights to Spider-Man from Marvel Entertainment (eventually making Spider-Man: The New Animated Series). This meant that the series could use Spider-Man/Peter Parker but could not use any of his supporting characters or stories.

Briefly, the producers considered adapting Spider-Man 2099, but with Batman Beyond being made by the critically acclaimed creator Bruce Timm they decided against something so similar. Marvel gave them a list of what they could use including Counter-Earth, John Jameson, Knights of Wundagore, Deathlok, Venom, and various others. Meugniot's next proposal was to have Spider-Man go to Counter-Earth and fight a version of himself who never lost Uncle Ben, never learned humility, and never gained the strength to reject the symbiote thus becoming Venom. Marvel turned down this idea as they did not want a series of two Peter Parkers following the poor reception of the comics' series Clone Saga.

With the series being rushed into production without a core story, the producers cobbled together the visual elements from 2099 and salvaged some parts from the previous premise. In the series, Spider-Man is blamed for the disappearance of John Jameson's shuttle to Counter-Earth by Venom and Carnage. Leaving behind Mary Jane Watson, he travels to the parallel world in a new suit and meets up with John and the Human Resistance. He finds that the world is ruled by High Evolutionary and his bestial army, who have forced the humans there into second class citizens. He gets caught up in their war while the Synobtic take over of the planet as well as facing off against Counter-Earth versions of foes like Green Goblin, Vulture, and Electro. While not originally meant as a continuation of Spider-Man, it contained several references to the previous series.

Marvel Comics published a five-issue series based on the show. The first two issues adapted the first three episodes. The other three were original stories and featured elements from the original comics like Brute, the Counter-Earth counterpart to Mister Fantastic, as well as Counter-Earth versions of Wolverine, Gwen Stacy, and Chameleon. The animated series was derided among critics and fans of both the comics and Spider-Man while being vastly overshadowed by Pokémon in the ratings. The series has since gained a minor cult following. The suit was included in the 2000 Spider-Man video game, allowing players to become invisible. An alternate version of the show was included in the comics' Spider-Verse series. It is included as part of The Walt Disney Company's streaming service Disney+.




What's new on Marvel Animated Universe Wiki

Create blog post

Blogs

Today is the forty-third birthday of Milo Ventimiglia. He was born on this day in Anaheim, California to Carol and Peter Ventimiglia. He got his firs…

Read more >

See more >
Favorite version of Gwendolyne Stacy?
Helping Out
To write a new article, just enter the title in the box below.
Not sure where to start?
Featured Media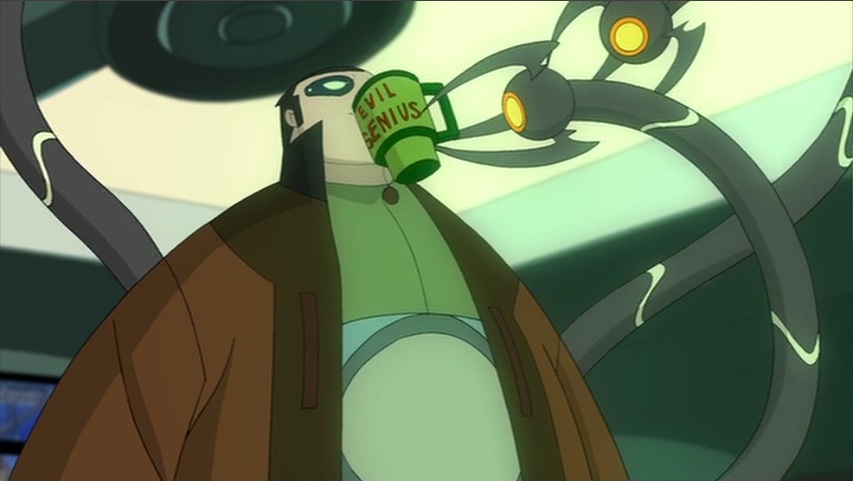 Doctor Octopus and his incredibly humble and in no way bragging coffee mug. ("Shear Strength")