The Avengers are the team seen in Ultimate Avengers and Ultimate Avengers II. They are the first film version of the team. The videos are an adaptation of The Ultimates, though many individual characters are closer to the original comics version.

When the Chitauri threatened the world, Nick Fury and S.H.I.E.L.D. formed the Avengers, a collection of Earth's mightiest heroes, to combat the threat. They gathered Iron Man, Black Widow, Giant Man, and Wasp to be led by World War II supersoldier Captain America. There were several problems due to their vastly different personalities and they clashed with each other. Their first mission was a failure because the civilian members failed to listen to orders.

The team disbanded until the Chitauri attacked S.H.I.E.L.D.'s Triskelion headquarters. Bruce Banner transformed into Hulk and Thor appeared to defeat the foes. However, Bruce lost control and attacked the team. Thanks to Captain America, the team was able to overcome the green giant and win the day.

After several months of downtime, they discovered that Herr Kleiser was alive and the Chitauri were still there after Kleiser killed the Wakandan king T'Chaka. T'Challa sought the Avengers' advice and they came to help fight, against T'Challa's wishes. T'Challa explained that the Chitauri wanted a giant vibranium meteorite located beneath Wakanda. Wakandan warriors defeated the Avengers who were saved by T'Challa. Kleiser nearly killed the Avengers then began a siege of Earth.

The team regrouped and went to Wakanda, the heart of the siege. Captain America and T'Challa fought and killed Kleiser. Thor, Giant Man, and Iron Man attacked the command ship and destroyed it. However, Giant Man was critically injured and died. Iron Man then diverted the ship's debris and nearly died himself. Upon return to New York, they found that Bruce once again became Hulk, escaped, and defeated the Chitauri there. At Hank's funeral, the team began to work on overcoming their differences.




What's new on Marvel Animated Universe Wiki

Create blog post

Blogs

Today is the thirty-eighth birthday of Sebastian Stan. Born on this day in Constanța, Romania, the actor lived with his single mother in Austria befo…

Read more >

See more >
The final episode can make or break a series. Which series had the best finale?
Helping Out
To write a new article, just enter the title in the box below.
Not sure where to start?
Featured Media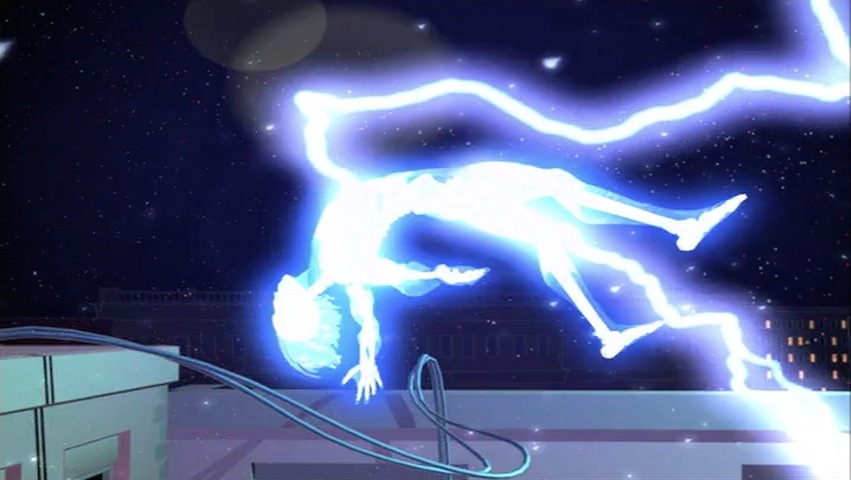 Maxwell Dillion is struck by lightning to be reborn as Electro ("The Party")