James Avery was an American actor who played War Machine, Whirlwind, and Blacklash on several episodes in the first season of Iron Man. He reprised the role of War Machine/James Rhodes on the Spider-Man episodes "Venom Returns" and "Carnage" along with Iron Man actor Robert Hays.

Avery was born in Pughsville, Virginia on November 27, 1948. He was raised in Atlantic City, New Jersey. He wanted to be a writer living in Paris, but ended up getting into theatre. After graduating high school, he joined the Navy serving in the Vietnam War from 1968 to 1969. Afterwards, Avery attended the University of California, San Diego and graduated with a Bachelor of Arts in Drama and Literature while becoming a classically trained actor. He began writing for PBS and won an Emmy for Ameda Speaks: Poet James Avery.

He began acting for the San Diego Community College. Because of his large size and deep voice, Avery was frequently cast in professional roles such as professors, judges, and doctors. His first film role was an extra in The Blues Brothers, a cop in Fletch, and appeared on The Jeffersons. He auditioned for the role of Worf on Star Trek: The Next Generation and was a finalist but lost the role to Michael Dorn. He eventually got to play another Klingon in the prequel series Star Trek: Enterprise. Perhaps his most famous role was as Philip Banks on The Fresh Prince of Bel-Air where he played the uncle to title character Will Smith and father to fellow Spider-Man guest star Alfonso Ribeiro. His role was voted number thirty-four in the TV Guide list of "Fifty Greatest TV Dads of All Time".

Avery was also a prominent voice actor and has a history of sharing roles with Dorian Harewood, who replaced him as War Machine. For seven seasons he played main bad guy Shredder on the 1987 animated series Teenage Mutant Ninja Turtles. He was main character Turbo on Rambo: The Force of Freedom, Hazi Bin on the Disney's Aladdin series, Shaman on Gargoyles, and Chief Keewazi on The Legend of Tarzan.

On November 11th, 2013, Avery underwent open heart surgery afterwards spending much of his time at the hospital. Avery died at the age of sixty-eight on December 31st, 2013 due to complications from surgery. Avery was survived by his wife of twenty-six years, Barbara, and his mother, Florence Avery. While he had no children of his own, he has a stepson named Kevin Waters. His ashes were spread off the coast of the Pacific Ocean.




What's new on Marvel Animated Universe Wiki

Create blog post

Blogs

Today is the thirty-eighth birthday of Sebastian Stan. Born on this day in Constanța, Romania, the actor lived with his single mother in Austria befo…

Read more >

See more >
The final episode can make or break a series. Which series had the best finale?
Helping Out
To write a new article, just enter the title in the box below.
Not sure where to start?
Featured Media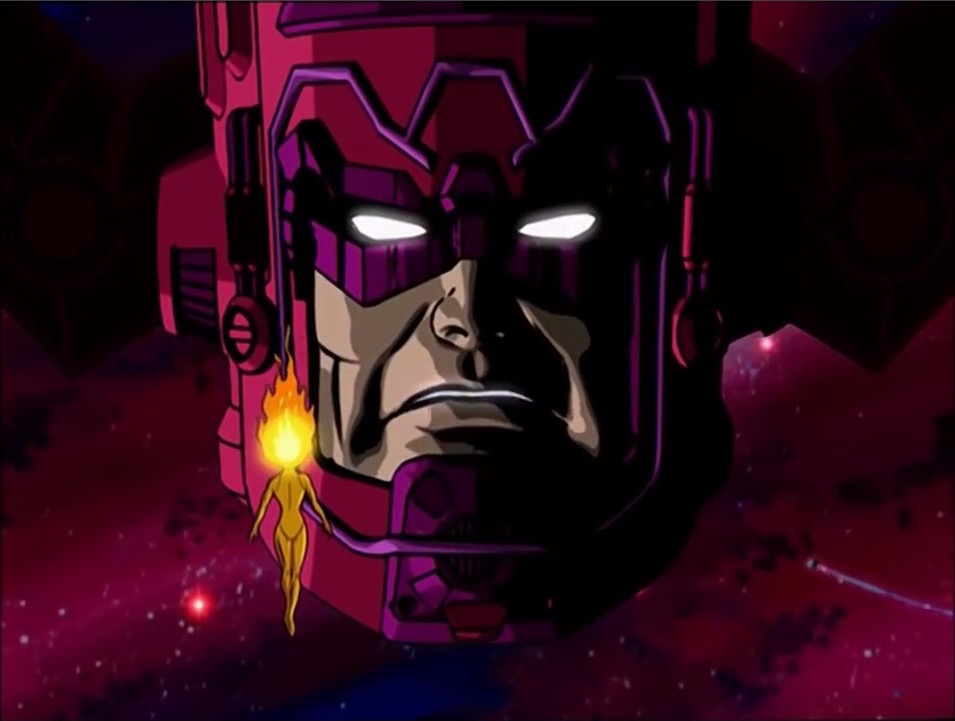 Galactus warns his new herald Nova that he does not take failure well. ("The Planet of Dr. Moreau")