Dazzler is a character from the failed pilot "Pryde of the X-Men". She was voiced by Alexandra Stoddart, in her final acting role. This is the first animated version of the character outside the comics, and the only time she was included in the team. Her inclusion was criticized for taking away a potential slot from more popular characters like Jean Grey.

Alison Blaire, better known as the superheroine Dazzler, is a mutant who can transform sound into powerful bolts of light. She was recruited by Professor X into the X-Men along with Cyclops, Colossus, Storm, Nightcrawler, and Wolverine. She was training in the Danger Room when Kitty Pryde arrived at the mansion. Nightcrawler frightened Kitty and she phased through the controls shutting the simulation down. The X-Men stopped to help the new girl. Then they were called away to the Deep Space Observatory where Pyro and Blob had taken hostages.

The X-Men stopped the two villains and returned to find that the mansion had been attacked by Magneto and Juggernaut. The two had used Pyro and Blob as a distraction so they could steal the Mutant Power Circuit, the device that powers Cerebro. Xavier then learns that Magneto used the circuit to direct the Scorpio Comet towards Earth. The X-Men boarded the Blackbird and headed to Asteroid M. The X-Men boarded and began to face off against the Brotherhood of Mutant Terrorists. Dazzler fought Pyro while the rest went on. Eventually Nightcrawler and Kitty stopped Magneto but Nightcrawler had to stay or else Earth would be destroyed. He teleported away at the last second so the comet hit the asteroid. Dazzler and the others were happy to find that Nightcrawler made it to the Blackbird while Kitty was welcomed onto the team.




What's new on Marvel Animated Universe Wiki

Create blog post

Blogs

Today is the release of Onward. The film is the twenty-second from Pixar Animation Studios for The Walt Disney Company. Set in a world where technolog…

Read more >

See more >
What is your favorite role of actress Jennifer Hale?
Helping Out
To write a new article, just enter the title in the box below.
Not sure where to start?
Featured Media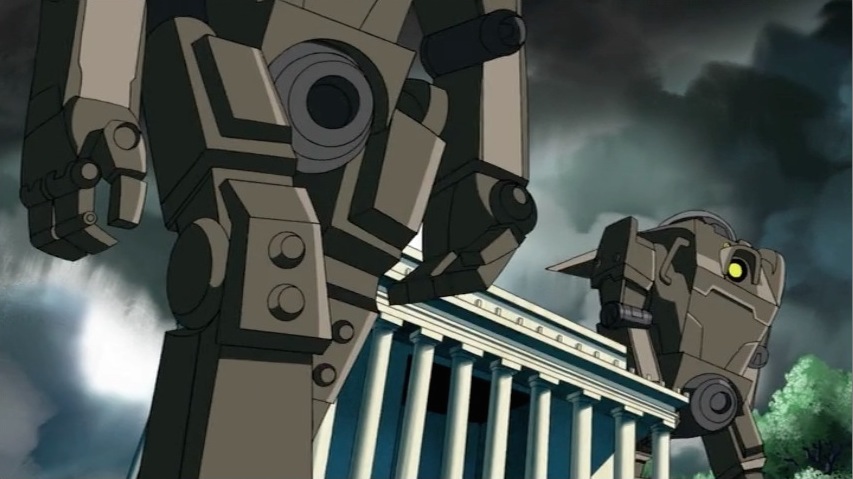 Red Skull has a dream that one day he will rule over the world with an iron fist. ("Winter Soldier")