"The Return of the Beast, Part One" is the premiere episode of The Incredible Hulk, originally airing on September 8th, 1996. The episode is a spin-off from Hulk's appearances on Iron Man's "Hulk Buster" and Fantastic Four's "Nightmare in Green", both of which would be referenced later in the series. Matt Frewer is the only actor to reprise his role from those appearances.

Betty Ross (Genie Francis) has a picnic with her boyfriend Bruce Banner (Neal McDonough). They are interrupted by her father General Thaddeus Ross (John Vernon) who takes her away. Bruce transforms into Hulk (Lou Ferrigno) and Ross sends his military troops after. This turns out to be Betty's dream. She wakes when she hears someone at the door. She goes downstairs to see her father speaking over the phone with Major Glenn Talbot (Kevin Schon). Talbot says he found a power tap from an electrical tower to an unknown location. Ross deduces that it is Bruce and orders Talbot to track him down. Betty and Ross argue with her saying that Bruce is a good guy while Ross claims he is a danger to everyone around him.

In a desert cave, Bruce begins an experiment to cure of himself of Hulk feeling his alter-ego has ruined his life. Meanwhile, Talbot tracks the power to a transmitter. He blows up the transmitter just as the experiment begins. Bruce transforms and Hulk destroys the lab. It blows up and Hulk leaps away. Ross sends his troops in including attack helicopters, tanks, and robots. During the battle, a helicopter drops a dome atop Hulk trapping him. Hulk starts to break out, but Betty calms him down and Ross captures him. Betty then calls Rick Jones (Luke Perry) to tell him what's happening.

While imprisoned at Gamma Base, Bruce and Betty convince Ross that the experiment to cure Hulk could work. Ross agrees to look into it then threatens to kill Bruce if he gets out of line. This is observed by Leader (Frewer) and Gargoyle (Mark Hamill). Leader becomes angry feeling that Hulk's strength belongs to him. Gargoyle instead wants to study Bruce to learn why one transforms while he is stuck in his mutated form. At the base, Bruce apologizes to Betty for ruining her life. He recounts the accident that formed Hulk. He, Betty, Ross, and Talbot were observing a gamma reactor test when a shifty-looking man sabotaged the experiment. It was going to explode and Bruce observed Rick out in the blast radius. He ran out to save him and got Rick to safety but was trapped outside the bunker. The reactor exploded engulfing Bruce in gamma radiation. He transformed into Grey Hulk who then transforms into Green Hulk. Leader remembers the day as well. He was the shifty man and was part of the clean up crew. He fell into gamma waste and he transformed getting enhanced intelligence.

Ross approves the experiment. Leader cannot allow Hulk to disappear and has Abomination (Schon) attack the base. Ross's troops surround a building where the experiment is taking place. Ross readies a dangerous weapon, the Omega Laser, despite being warned against its use. Talbot threatens Bruce but Betty reassures him. As they begin the second experiment, Abomination attacks the base. Abomination enters the building and brushes off Talbot. When he attacks Betty, Bruce becomes enraged transforming. Hulk and Abomination begin a fight destroying the lab. Ross readies the laser and when it fires it causes massive damage. Betty tries to stop her father but Talbot holds her back. During an explosion, Abomination disappears. Ross then sets Hulk in his sights as the episode ends on a cliffhanger.




What's new on Marvel Animated Universe Wiki

Create blog post

Blogs

Today is the fifty-fifth birthday of Robert Downey, Jr.. He was born in Manhattan on this day in 1955 to actors Elsie Ann and Robert Downey, Sr.. He …

Read more >

See more >
What is your favorite role of actress Jennifer Hale?
Helping Out
To write a new article, just enter the title in the box below.
Not sure where to start?
Featured Media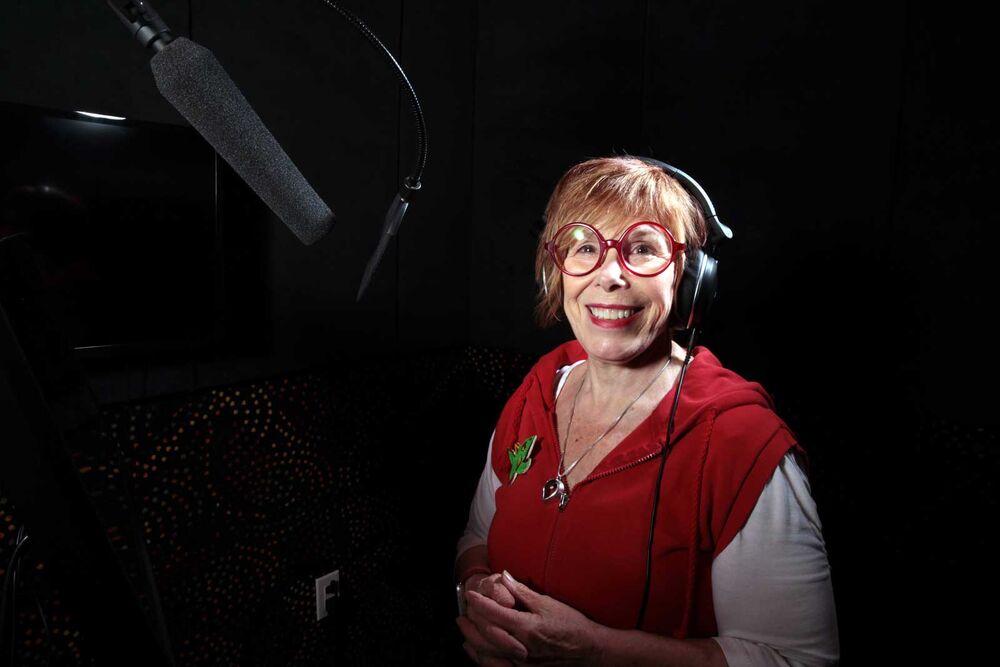 Actress Mona Marshall, voice of Betty Brant on Spider-Man, in her recording booth.