"X23" is the fortieth episode of X-Men: Evolution and the tenth episode of the third season. It was written by Craig Kyle and Christopher Yost while directed by Curt Geda. The episode was the first of three to feature original character X-23. She was created by Kyle, though because Yost also wrote the episode he is sometimes given credit, and was likely designed by Greg Johnson and Boyd Kirkland. Like Firestar of Spider-Man and His Amazing Friends, the character proved so popular she was adapted into the comics becoming one of the most popular characters in the X-Men series. She was also adapted into Hulk vs Wolverine, Wolverine and the X-Men, The Super Hero Squad Show, and the live-action film Logan.

A masked figure breaks into a S.H.I.E.L.D. facility, hacks into their computers, and looks up information on mutants specifically the X-Men. The figure finds the file on Wolverine (Scott McNeil) then angrily destroys the terminal. While fleeing the soldiers, the figure uses two adamantium claws in each hand to escape. Meanwhile, the New Mutants are toughing it through Logan's latest grueling training while Rogue (Meghan Black) uses her recent trauma to get out of the class. The kids are relieved when Nick Fury (Jim Byrnes) arrives to take Logan to the facility to investigate leaving the training to Beast (Michael Kopsa), much to the kids' delight.

Logan finds the break-in damage to be much like his own work. Fury introduces him to Dr. Deborah Risman (Lisa Ann Beley), a defecting HYDRA scientist, who recognizes Logan as Weapon X. She explains that the break-in was by X-23 (Andrea Libman), the twenty-third attempt at a biological weapon and first successful one because they used Logan's DNA. X-23 was raised alone and forced to shun anything like attachments and love. HYDRA trained her to blend in but she was prone to violent outbursts and a danger to anyone around her. At the age of twelve, she was put through the Weapon X process, angering Logan upon hearing this. The X-Man goes off to find her by himself, though Fury warns that he only has an hour before his men move in.

During this time, X-23 arrives at the mansion and begins spying on the X-Men. She watches them enjoying each other's company while flashing back to her own lonely time growing up. Charles Xavier (David Kaye) stumbles upon her as she cries, but it's a trap and she uses a device to knock him out. While enjoying Jean's (Venus Terzo) room, she knocks out Sam (Bill Switzer). She then attacks Bobby (Andrew Francis) as he discovers everyone else. Scott (Kirby Morrow) and Ray (Tony Sampson) find Rogue and try to help Xavier, but are stopped by Logan who notes the device is also a bomb. The four wander through the darkened mansion and find everyone else knocked out. In the library, X-23 drops Logan through the floor then uses Rogue to knock out Scott and Ray before knocking her out.

Logan confronts X-23 ordering her to stop. X-23 attacks him and their battle goes throughout the mansion. X-23 keeps getting the upper hand as Logan is just countering her. He tells her he knows what she went through and that she shouldn't have had to since she is just a child. This angers her who cries out she is not a child. She reveals a third claw in her foot and forces him outside. He continues countering eventually getting her to understand that he is the one person on the planet who understands what she went through. She eventually breaks down crying and hugs him. However, S.H.I.E.L.D. arrives and he tells her to leave while he deals with them. He tells Fury to leave her alone but the colonel says he can't. The next day, Wolverine lets the New Mutants play a friendly game of dodgeball telling Xavier that sometimes kids should just be allowed to be kids.




What's new on Marvel Animated Universe Wiki

Create blog post

Blogs

Today is the seventy-fifth anniversary of the atomic bombing of Hiroshima, the first of only two nuclear weapons used in warfare. It was this day dur…

Read more >

See more >
With Disney's purchase of 20th Century Fox, Marvel Comics will be producing Aliens and Predator comics while teasing a crossover with Marvel's superheroes. Which Marvel produced line, which did not originate with them, would you like to see crossover with their original superheroes?
Helping Out
To write a new article, just enter the title in the box below.
Not sure where to start?
Featured Media
Collector wonders what is in the box. Gold? An Infinity Stone? Pepper Potts' head? (Bait 'n' Switch)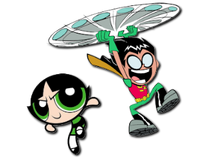 Community content is available under
CC-BY-SA
unless otherwise noted.