Big Hero 6 is the first Marvel Comics film by The Walt Disney Company, the 54th feature from the highly acclaimed Walt Disney Animation Studios, and the first theatrically released animated Marvel movie. It initially premiered at the Tokyo International Film Festival on October 23rd, 2014 while receiving a wide release on November 7th.
The film is based on the team created by Man of Action writers Steven T. Seagle and Duncan Rouleau for Alpha Flight #17 in December of 1998, though the story of the film is based on Chris Claremont's run on the series. Following Disney's purchase of Marvel Entertainment, Winnie the Pooh director Don Hall approached John Lasseter with several ideas including one for this film. Lasseter approved the film feeling the idea of a child hero fit with Disney.
Hiro Hamada (Ryan Potter) is a boy genius who squanders his potential on illegal bot fights. His brother Tadashi (Daniel Henney) tries to rescue him but both are arrested and bailed out by their Aunt Cass (Maya Rudolph). Tadashi takes Hiro to his school, the San Fransokyo Institute of Technology, where he introduces him to his friends energy expert Wasabi-No-Ginger (Damon Wayans, Jr.), engineer GoGo Tomago (Jamie Chung), chemist Honey Lemon (Genesis Rodriguez), and school mascot Fred (T. J. Miller). Tadashi shows him his invention, a medial robot named Baymax (Scott Adsit). After meeting the school's head Robert Callaghan (James Cromwell), Hiro decides to join. They all enter the science fair and Hiro reveals his invention, an army of microbots that he can control with his headband. This attracts the attention of Alistair Krei (Alan Tudyk) who Callaghan warns Hiro against joining. A fire breaks out and everyone evacuates. Tadashi heads back into to help Callaghan but the building explodes killing everyone inside and destroying the microbots. Hiro sinks into a depression until he accidentally activates Baymax. Trying to get rid of him, Hiro tasks Baymax with following his last remaining microbot. Hiro follows the nurse robot to a warehouse where a man in a kabuki mask attacks him with his own army of microbots. Hiro realizes someone stole his technology and builds armor so Baymax can stop the menace, known as Yokai. They track Yokai but are followed by Tadashi's friends. Yokai attacks them and they barely make it out. They go to Fred's luxurious mansion where Hiro builds them all armor and they train, while Hiro grows closer to Baymax. The team tracks Yokai to an island where they find a destroyed Krei facility that was experimenting on teleportation. They begin to believe Krei is Yokai when the villain attacks. During the battle, the mask comes off and they see it is Callaghan, his daughter Abigail having disappeared during the failed test. Hiro takes out Baymax's nurse chip so he would kill Yokai mercilessly. The team stops Baymax while Yokai escapes. Hiro heads off alone mad that he didn't get his revenge until Baymax shows him footage of Tadashi. The team then goes to save Krei from Yokai, who opens a portal above his building intending to have Krei suffer the same fate as his daughter. The team works together and disables Yokai, but the portal threatens the city. Hiro and Baymax enter after the robot finds signs of life. They rescue Abigail but Baymax is damaged. He sends Hiro and Abigail off staying behind in the void before the portal closes. Callaghan is arrested and Abigail awakens. Hiro rejoins the Institute and rebuilds Baymax. The team, dubbing themselves Big Hero 6, continues working to save the city. Later, Fred bonds with his father (Stan Lee) over being a fellow superhero.
While having little involvement in the actual making of the film, Marvel gave their approval and some tips for the story. It is not part of the Marvel Cinematic Universe, but is a continuity of its own. The production team visited the Massachusetts Institute of Technology for research where they learned about inflatable robots, giving them the design for Baymax. While combing the aesthetics of America's San Francisco and Japan's Tokyo, the team got detailed geological surveys and architectural designs of the Californian city to build the locations.
Big Hero 6 has received nearly universal praise. The film won numerous awards including the Academy Award for Best Animated Feature, becoming the first superhero film to win an Oscar. It was referenced several times in Disney's followups Zootopia, Moana, and Ralph Breaks the Internet with even Marvel Studios's Avengers: Age of Ultron including an Easter Egg to the film. Disney followed up the movie with the series Big Hero 6 featuring most of the same cast.
Featured Media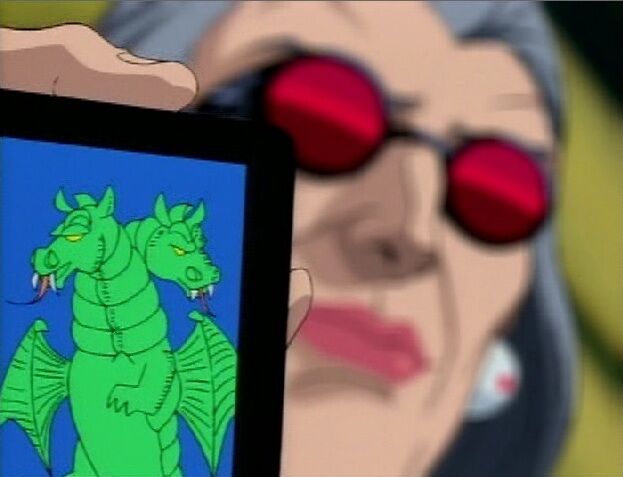 Madame Web warns Spider-Man about the upcoming threat of the Beast with Two Heads. ("Turning Point")
What's new on Marvel Animated Universe Wiki
Blogs
ARTaylor
•
Today is the thirty-fifth anniversary of Aliens. The sequel to the 1979 horror classic, the film is set fifty-seven years after the first with Ellen R…
See more >
Navigation