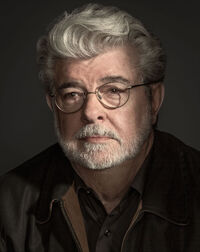 Howard the Duck was a proposed animated film based on the Marvel Comics character. It was the brainchild of George Lucas who intended to make the first Marvel theatrical film. It was eventually reinvented into the infamous live-action film.
At the time Lucas acquired the character's rights, Howard the Duck was one of Marvel's most popular character. He was a fan of Howard and publicly praised the film noir elements and absurd humor. Following the success of his second film American Graffiti, Lucas told his college classmates Willard Huyck and Gloria Katz about the comics. Katz and Lucas intended to produce the film through his company Lucasfilm with Huyck directing. Lucas even stepped down as president of Lucasfilm so he could focus on producing films like this one.
After the conclusion of the famed Star Wars trilogy, Lucasfilm partnered with Universal Pictures. Lucas wanted to make Howard the Duck through his company's animation division known as Pixar Animation Studios. However, Lucasfilm was contractually obligated to deliver a live-action film for Universal and the distribution company forced them to change. Universal overrode the objections of Lucas, Huyck, and Katz and made the first theatrical film based on a Marvel Comics property.
The live-action Howard the Duck film went on to become an infamous box office and critical failure. It "won" four Golden Raspberry Awards and is considered one of the worst films ever made, though it has since developed a cult following. Because of the film's failure, Lucas was forced to sell Pixar to Apple founder Steve Jobs, who eventually partnered with The Walt Disney Company to produce animated features.
Featured Media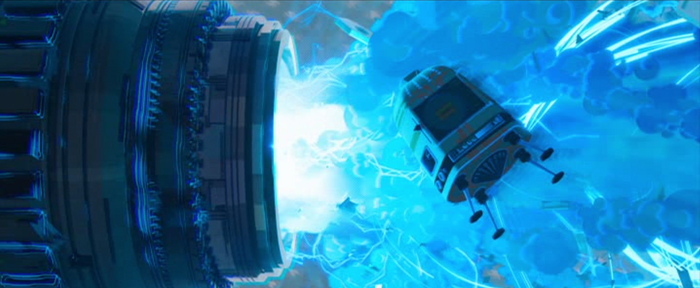 The Flint Lockwood Diatonic Super Mutating Dynamic Food Replicator, or FLDSMDFR, enters Kingpin's collider when the dimensions are forced to separate again. The Easter Egg is a reference to the earlier film by Phil Lord and Christopher Miller Cloudy with a Chance of Meatballs, which included Spider-Man: The New Animated Series actor Neil Patrick Harris. (Spider-Man: Into the Spider-Verse)
What's new on Marvel Animated Universe Wiki
Blogs
ARTaylor
•
Today marks the fortieth anniversary of the premieres of Spider-Man and Spider-Man and His Amazing Friends. This marked the first time that a single Mar…
See more >
Navigation