"Nick Fury, Agent of S.H.I.E.L.D." is the ninth micro-episode of The Avengers: Earth's Mightiest Heroes. It is the fourth and final part to the full-length episode "Iron Man is Born". It originally appeared online on September 30th, 2010 and on October 13th on television. The episode was written by Brandon Auman and directed by Vinton Heuck.

Following "Behold, the Mandroids!", Nick Fury (Alex Desert) and Maria Hill (Kari Wührer) take the captured HYDRA agents to the Vault, a supervillain prison deep in the mountains for high-tech foes. Nick and Maria head deep into the prison cells passing Crimson Dynamo (Chris Cox), Technovore (Dwight Schultz), and MODOC (Wally Wingert) on their way to question Baron Strucker (Jim Ward) about the attack on the United Nations.

Meanwhile, Grim Reaper (Lance Henriksen) was hiding amongst the HYDRA soldiers and attacks the S.H.I.E.L.D. guards. He knocks out Jimmy Woo (Nolan North), Maria, and Nick before freeing Strucker. The two escape and Strucker uses his mechanical arm to drain the life of a guard restoring his vitality. The two get to a hovercar to flee but Nick boards to stop them. He knocks Strucker off who is then arrested by Maria. After a tense battle, Nick blows up the hovercar and knocks out Grim Reaper. With the two villains captured, Maria asks about the other two supervillain prisons, not knowing there is a fourth.




What's new on Marvel Animated Universe Wiki

Create blog post

Blogs

Today is the forty-fourth birthday of Taika Waititi. Born on this day in Wellington, New Zealand, the filmmaker got his start on a comedy tour across…

Read more >

See more >
Best classic Marvel animated series?
Helping Out
To write a new article, just enter the title in the box below.
Not sure where to start?
Featured Media
The Baxter Building, home of the Fantastic Four and owned by Lavinia Forbes, in New York City. ("Now Comes the Sub-Mariner")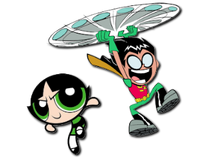 Community content is available under
CC-BY-SA
unless otherwise noted.