Code of Non-Interference

Real Name

Code of Non-Interference
The Code of Non-Interference is a protocol among the Watchers. It states that they will not interfere in the natural course of other species.
History
The Watchers were strict about their non-interference.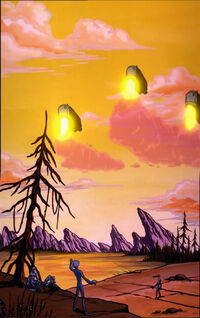 At one point, a plague struck the Arad Nebula destroying all of their food. The Watchers used the knowledge collected in the Universal Library to create a cure. They sprayed the planets curing the disease, thus breaking their vow. Uatu engineered the cure to backfire against his fellow Watchers and turn them into Virals.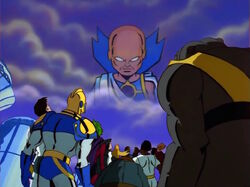 Uatu would often break the vow in order to warn people about the impending arrival of Galactus. He did this for the Horseshoe Nebula, Zenn-La, and Earth.
Background
The code is similar to the Prime Directive in the Star Trek franchise.
The code came after a well-meaning attempt to help a civilization that resulted in the species destroying itself.
Uatu has broken the code over four-hundred times.
Community content is available under
CC-BY-SA
unless otherwise noted.