Central Park is a large urban park located in New York City.
History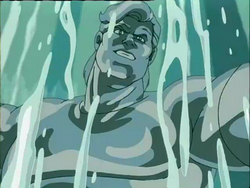 Morrie Bench lured his ex-girlfriend Mary Jane Watson to Central Park to meet. There he revealed that he was Hydro-Man and had been stalking her. He destroyed a fountain in the process. Spider-Man appeared and helped her escape.
Some time later, a young couple were on a date in the park. They saw the John Jameson Space Probe crash nearby in the park. They went to see what the object was, but they were attacked by two alien creatures. One took control of the woman and the other took over the man. They became under the mental control of Baron Mordo and left for the Ravencroft Institute for the Criminally Insane.
External Links
Community content is available under
CC-BY-SA
unless otherwise noted.