Next Avengers: Heroes of Tomorrow is the fifth animated feature from Marvel Animation and Lions Gate Home Entertainment and seventh overall. It was released on September 2nd, 2008. The feature was written by Christopher Yost, produced by Craig Kyle, and directed by Jay Oliva. Though it is an original story, it is inspired by comics like New X-Men, Runaways, and Young Avengers as well as the early years of X-Men and Spider-Man.

Twelve years ago, the Avengers finally found peace after fighting Kang, Kronans, and the Masters of Evil. Thor returns to Asgard after Odin dies where he has a daughter named Torunn. Captain America and Black Widow have a son named James. Hawkeye has a son named Francis. Black Panther and Storm have a son named Azari (Dempsey M. Pappion). Giant Man and Wasp have a son named Henry (Aidan Drummond).

However, Ultron (Tom Kane) returns and kills them all except for Iron Man (also Kane), Vision (Shawn Macdonald), and Hawkeye. Iron Man takes the children to a hideout in the Arctic while Vision spies on the villain. Believed to be dead and believing himself to be the last survivor, Hawkeye takes his son into hiding in New York City. Over the years, Ultron slowly takes over the planet.

Over the years, James (Noah C. Crawford) has grown bored with his life while Torunn (Brenna O'Brian) believes her father will come and save the day. When Vision returns, the children accidentally activate the Iron Avengers, which brings Ultron to their hideout. Tony dons his Iron Man armor and fights off the villain while the children escape. They head to Ultra City to rescue Tony. While there, Torunn becomes injured and realizes her father won't just appear to help her. They meet Francis (Adrian Petriw) and the Scavengers and learn that Clint has died. They rescue their father figure who tells them that he built Ultron. Betty Ross (Nicole Oliver) appears and tells them that Bruce Banner (Ken Kramer) and Hulk (Fred Tatasciore) are still out there.

The group heads to the desert where Bruce refuses to help, reasoning that Hulk doesn't care. With no other option, James rallies the children to make a stand against Ultron and force Hulk into action. The Iron Avengers, under control of Ultron, appear but are destroyed by the kids, but the Iron Wasps anger Bruce releasing Hulk. Ultron appears to finish what it started and easily overwhelms the kids. Hulk proves a match but still not enough. Henry then teases Hulk getting him to rip the robot in half.

Hulk takes Betty and leaps off. When Ultron begins repairing itself, Torunn takes the pieces and throws them into space but nearly dies. Thor (Michael Adamthwaite) saves her and welcomes her to Asgard, saying he wanted her to learn humility just as he did. Torunn is thankful but refuses to be with her Earthly family. She returns and the group decides to return to Ultra City to destroy all of Ultron's forces.

Critics and fans were confused at the choice to use the Avenger's children rather than have a sequel to Ultimate Avengers II, or feature another adaptation of the Avengers comics. Many felt it was a watered down children's version. However, critics felt that the story was good for what it was, claiming it was the best story that had come out of the Marvel animated movies up to that point. Though they were disappointed with Henry Pym, Jr. being too annoying and felt Azari lacked enough character development. They liked how natural it was for Tony Stark to evolve from a playboy to father. They also liked the numerous references to Marvel stories. The film has since become one of the most popular videos, with the characters eventually appearing in the comics.




What's new on Marvel Animated Universe Wiki

Create blog post

Blogs

Today is the forty-third birthday of Milo Ventimiglia. He was born on this day in Anaheim, California to Carol and Peter Ventimiglia. He got his firs…

Read more >

See more >
Who is the best person to have voiced Peter Parker/Spider-Man in animation?
Helping Out
To write a new article, just enter the title in the box below.
Not sure where to start?
Featured Media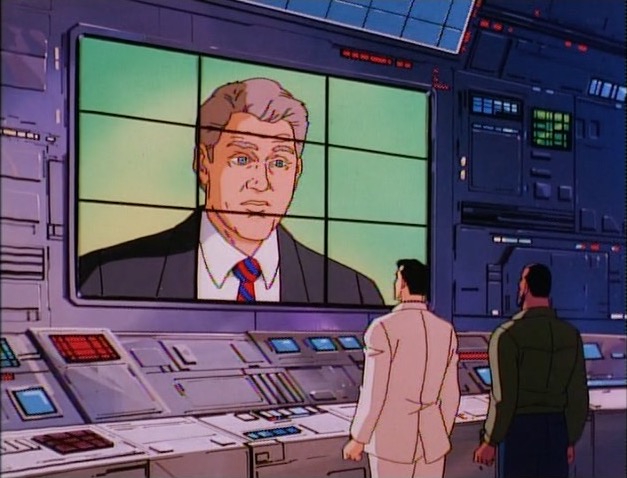 President of the United States of America William Jefferson Clinton speaks to Tony Stark and James Rhodes of Stark Enterprises about the Mandarin-caused worldwide economic panic. ("Data In Chaos Out")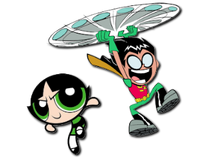 Community content is available under
CC-BY-SA
unless otherwise noted.